Custom Mini Home Portrait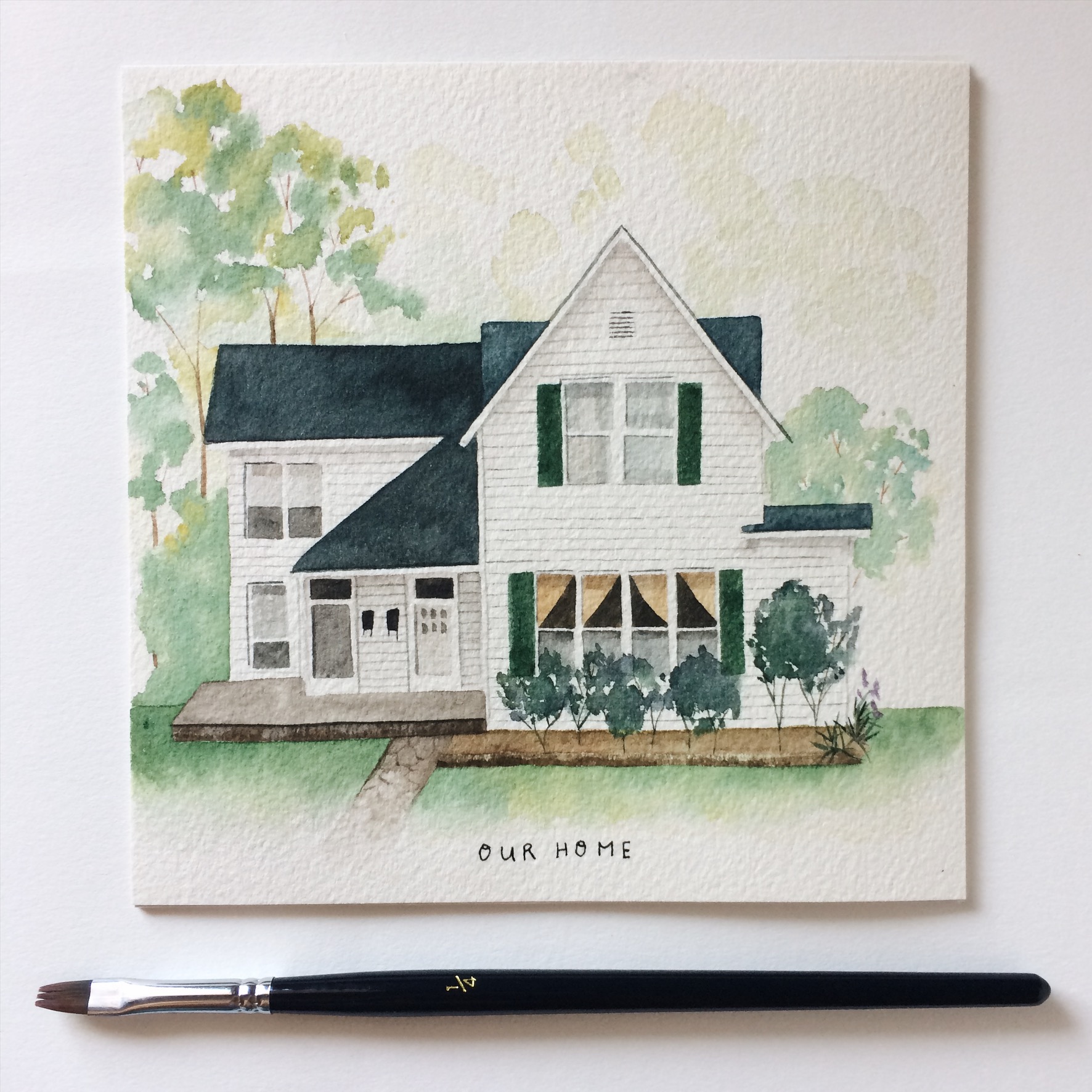 Custom Mini Home Portrait
No place is more special than your home. Whether you'd like to remember a place you live now or a home from the past, these hand-painted home portraits are sure to become a keepsake.
There are a range of standard sizes for the home portraits. Select your choice from the drop-down menu below.
Details:
+ Original watercolor home portrait by artist Leana Fischer
+ Signed and packaged with sturdy board in clear package sleeve
Note: Archival prints of the portrait may be purchased here in addition to the original piece. Prints will be reproduced to match the colors and quality of the original and printed on beautiful photo rag paper.
sold out